Grow your retail with Australia's leading POS software
Effortlessly sell, manage, report and grow your retail business in every way with Vend's unmatched POS, multi‑outlet retail and inventory management system.
One easy, efficient, powerful POS system
Sell more, save more, make more. From one store to 20+ on iPad, Mac and PC.
Access everything, anytime, anywhere in the cloud. It even works offline.
Inventory

Loyalty

Ecommerce

Inventory
Counts
Reporting

Customers

Point of Sale

Integrated
Payments
Loved by 20,000+ stellar retailers worldwide
"Vend's functionalities have allowed us to open 5 shops in 18 months. Installation time for the system has only taken a few hours for each new location. Wunderbar!"
Isaac Sheer, Chief Integrator at Dresden
Eyewear ∙ 5 Stores ∙ AU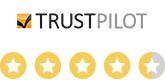 The future of retail, today
Whether you have one store to optimise, want to sell more online or open five doors next year, Vend POS will take you where you need to go. Watch our 2‑minute video to see how Vend will transform your business.
Watch Video
Choose from Australia's best integrated payments
Some point of sale systems lock you into their payment provider. This may not best suit your needs or get you the best rate. Vend allows you to select the sharpest deal from our best in breed partners in the Australian market, or connect our POS system to your bank.
See all payment options
The preferred platform for the best retail apps
Pick from the winners in retail to create your custom solution. Choose from our preferred partnerships and deep integrations with the best apps including Xero, Shopify, Apple, Deputy, and the pick of leading payments.
See all integrations
Friendly support from the retail professionals
Get our expert team working for you. Enjoy award-winning 24/7 support from local retail professionals. We're ready to get your business set up just right, and keep you growing from there.
What's your return on investment with Vend?
Vend means $6000 more a month for the average retailer. Use our calculator to find out how much time you can save, and money you can make by running your retail with Vend POS software.
Calculate your ROI
Take the next step to get started with Vend
Watch the product demo below or try Vend POS out for yourself. Hey, you could even do both!
Have any questions?
Talk to our Australian team today.
Book a quick no-obligation chat with one of our Melbourne based retail point of sale experts. We can walk you through how Vend would fit your business needs and provide a step-by-step guide to getting started.