There's more in store
More for you
Take your career to the next level. Have a real impact on a rapidly growing tech company that's only going to develop into something even bigger.
More for our retailers
Do remarkable things with a remarkable team. We're constantly innovating to improve the way retailers all over the world do business.
Career defining opportunities
Do interesting, meaningful work for a growing company that's winning globally. Work with an amazing group of Venders everyday and reach your goals with learning and development opportunities and support from some of the industry's best.
Meet our leadership team
"There's a massive transformation underway in retail, and we have the opportunity to be right at the centre of that change."
ALEX FALA - CEO
Life at Vend
Vend is a place where you can be your best self every day. We're a diverse team of individuals who thrive on working together to make impossible things happen for retailers around the world. Oh, and we have a lot of fun too.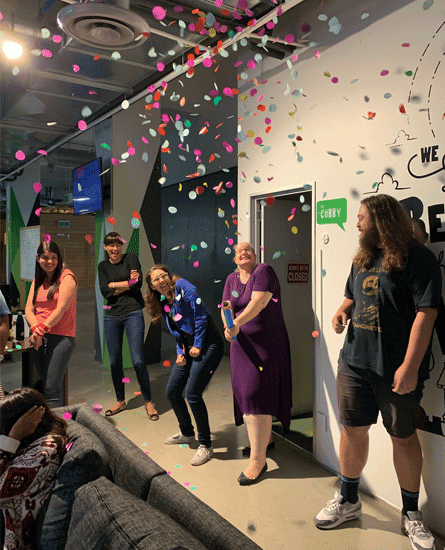 We've got your back
We want to make sure every Vender is looked after and treated fairly. Our salaries are competitive and we have a range of benefits that'll keep you happy, healthy and (not) hungry.
Remuneration
Competitive and fair compensation
Flexibility
Work that works for you
Development
Be supported in your career journey
Options
Share in our success
Insurance
Travel and health discounts for you and your family
Parental Leave
Paid leave and assistance for new parents
Remuneration
Competitive and fair compensation
Flexibility
Work that works for you
Development
Be supported in your career journey
Options
Share in our success
Insurance
Travel and health discounts for you and your family
Parental Leave
Paid leave and assistance for new parents
We're hiring remarkable people
all over the world