Sell more in-store and online, seamlessly
Get a complete omnichannel solution at the click of a button with the deepest multi-store POS integration with Shopify.
Find out more about Vend & Shopify
One of our team will be in touch.
The most advanced POS + ecommerce solution for serious retailers
Easily manage, optimize, and scale your retail business with Vend + Shopify: a best-of-both-worlds solution built for advanced and multi-location retailers. Connect your Shopify store with the world's leading multi-store POS for a seamless integration of orders, products, inventory, and customers.
Increase efficiency and maximize profits by easily managing inventory across multiple locations and channels; accessing a real-time overview of sales performance; gaining insights into what's really selling and where; and growing your business by managing your customer base.
Try Vend for free
Save time and sell more with the omnichannel solution that grows with you.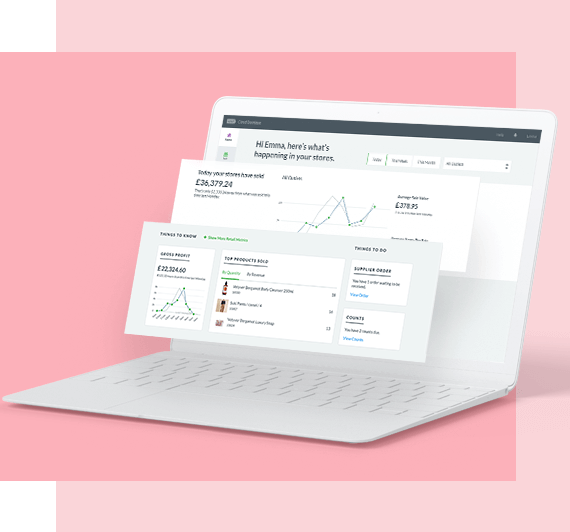 CENTRALIZE OPERATIONS
Manage locations and channels in real-time, and handle products, inventory, customers, and sales in one system.
MANAGE MULTI-CHANNEL INVENTORY
Easily manage inventory in Vend. Select which store and warehouse inventory to combine and sync with Shopify.
SYNC PRODUCTS IN A SINGLE CLICK
Get set up in minutes. Save time only editing information in Vend and updates automatically sync back to Shopify.
VIEW PERFORMANCE IN REAL-TIME
Easily compare in-store and online performance. Instantly track sales, margins, and inventory across channels.
MAXIMIZE PROFITS
Sell more of what's most profitable. Make informed decisions with deeper insights into what's selling and where.
GROW YOUR CUSTOMER BASE
Build a database of shoppers who discover you online, and identify loyal customers by their shopping habits.
Find out more
Vend + Shopify feature list
All the tools for advanced and multi-location retailers to sell across multiple channels.
Why choose Vend as your Shopify POS and retail management solution
Sell in-store, online and on-the-go
Open up a shop window to the world with the omnichannel POS perfect for brick & mortar, ecommerce, and mobile retail.
Manage operations efficiently
Control products, prices and customer data across multiple locations, from any connected device.
Report on financials and take action
Track sales, revenue and profit margins by product, brand, staff, or store so you can make the best decisions for your store.
Accelerate your business growth
Scale easily by adding products, staff, registers and stores at the click of a button.
Enjoy award-winning support
From hardware to inventory to growing your business, Vend's 24/7 global support team is here to help.
Learn more about Vend
Start selling in-store and online in three simple steps
1. SIGN UP FOR VEND
Start your free 14 day trial and follow the online setup.
2. CONNECT SHOPIFY TO VEND POS
Use your existing Shopify account or create a new one.
3. SYNC YOUR PRODUCT CATALOGUE
Import your products from Shopify and sync products from Vend in a single click. Now you're ready to sell!
Sell more from all your stores on every channel
Get a complete omnichannel solution at the click of a button with the deepest multi-store POS integration with Shopify.