Say hello to the best POS system for salons and beauty supply stores
Shouldn't your salon's point of sale software be as beautiful as your business? Vend is a cloud-based beauty store and salon POS system that can help you serve clients better while selling more merchandise.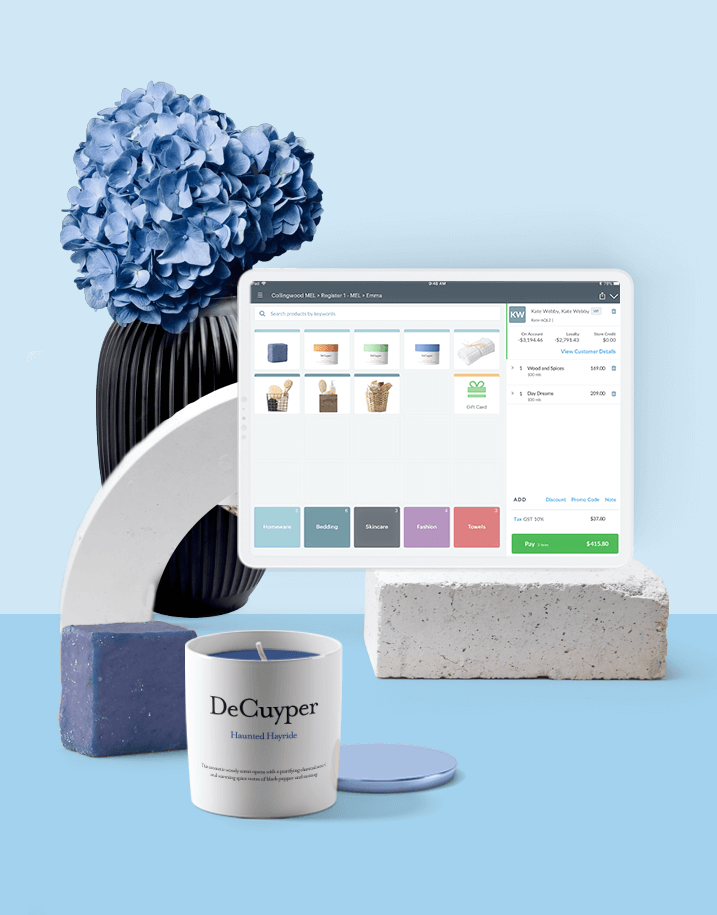 Need a POS system for your beauty supply store or salon? We've got you covered.
STAY ON TOP OF INVENTORY
Whether you're selling hair products or skincare items, Vend helps ensure that you keep your shelves stocked with the right merchandise. You can import products in bulk or one at a time, depending on your catalog. Need to count your items? Vend's built-in stock-taking features keep everything in check.
KNOW YOUR TOP SERVICES, PRODUCTS, AND CUSTOMERS
Vend takes the guesswork out of running a salon. Our detailed reports shed light on everything from your top services and products to your best customers. Monitor your sales and product movements in real-time and know exactly what products and services to offer, what to put on sale, and how to get the most out of each client interaction.
PLAYS NICE WITH OTHER SOFTWARE
Vend connects with the best business apps in the market. Integrate our salon point of sale system with your accounting software, scheduling platform, and ecommerce site to keep your business running smoothly. Vend also connects with virtually any payment processor, so you can accept all the ways your customers want to pay.
The leading salon POS system that you and your customers will love
Download our beauty store and salon POS guide
Vend's salon POS software lets you maintain a customer database so you can keep records of your clients as well as the products and services they purchased.
If you bundle your products and services, use Vend's composite products feature to group and sell items and services together, while still tracking the inventory of each individual product or service.
DOWNLOAD GUIDE
How Vend POS can transform your beauty salon
SALON MANAGEMENT IS DEMANDING. VEND MAKES IT EASY FOR YOU TO STAY AHEAD OF THE COMPETITION AND MAKE SMARTER DECISIONS.
Vend's salon point of sale software is easy to set up and a joy to use. Vend works with a wide range of POS hardware and we can help you get started with tutorials, videos and a range of support options. You can upload a product and make a sale in minutes. Once you have sales data you will be able to see more than ever before about your business with our powerful reporting. Learn what makes you money and what you can do better.
Why 25,000+ stores worldwide love Vend
Need a point of sale system for your salon or beauty supplies store? Vend is POS, inventory & customer loyalty software that is easy to set up, and powerful to use.
Sign up for a no-risk 14 day free trial today!
No fees. No commitment. No credit card.