Card payments made easy with Vend & iZettle
Seamlessly take credit card and debit card payments with Vend by using iZettle, Europe's number one mobile payments provider.
Accept credit card and debit card payments quickly, simply, and securely with iZettle
Vend + iZettle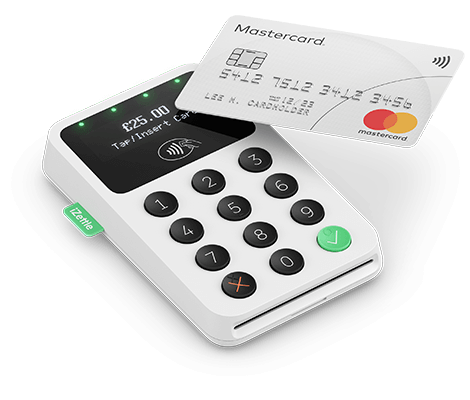 Paper or plastic? Why not both.
Cash is so last year. Open up your store to even more customers and start accepting all major credit cards and debit cards using iZettle's Contactless Chip & PIN reader. Add the charging stand to complete your bundle which all work seamlessly with the Vend Register iPad app.
iZettle currently works in UK, Mexico, Germany, Spain, Sweden, Norway, Finland, Denmark, Brazil, The Netherlands and France.
Get started and speed up your queue.
iZettle's new contactless reader makes taking payments quicker and easier for you and your customers. You can even accept NFC transactions like Apple Pay. With iZettle, there are no lengthy subscriptions, just pay a fixed transaction fee of 1.75%.
Security and peace of mind
Keep your store safe, and your customers happy. The team at iZettle have a massive focus on security, which is why iZettle is EMV approved, and complies with PCI DSS regulations. No sensitive data is ever stored on the device, or passed along to Vend, and all data traffic is fully encrypted.
Start taking card payments in just a few easy steps
Create a Vend Account
Sign up for a Vend account and download the Vend Register iPad app.
Sign up for iZettle
Sign up to iZettle for free. You'll be shipped an iPad-compatible Chip & PIN card reader.

Add iZettle in Vend
Add iZettle as a payment option in Vend, and watch your business take off!
Sign up for a no-risk 14 day free trial today!
No credit card required.
Frequently asked questions about iZettle and Vend