Why do smart retailers love Vend's tablet POS system?
Retail is fiercely competitive. Vend keeps you two steps ahead of your competition.
MAKE INTELLIGENT, DATA-BACKED DECISIONS

Instantaneous knowledge of how your business is doing allows you to act quickly. With Vend's tablet POS system, real-time information is available with one click. What's more, updates are posted to your account as sales occur, giving you a firsthand look at what is going on at any given time.
MODERNIZE THE IN-STORE EXPERIENCE

Vend helps you improve your customers' shopping experience. Reduce checkout time through the use of quick keys, product searches and barcode scanning. Want to make your customers feel like royalty? With Vend Register for iPad, cashiers can take the checkout process to the customer. Vend also works with leading payment solutions, enabling you to accept credit cards, debit cards, cash, or mobile payments.
POWERFUL REPORTING AND INSIGHTS
With monthly subscriptions that start at just US$119, Vend offers powerful analytics and capabilities to help you make smart, data-backed decisions. With the app's reporting features, you can instantly check on the performance of individual employees and look at sales data. Itemized reports enable you to determine which products are moving well, which ones yield the best profits, and what steps to take to move your business further.
What our customers say about us
Find out what thousands of Vend customers worldwide have to say about our cloud POS software solution.
Your retail store, your setup
Whether you're using a PC, Mac, iPad or Tablet, Vend can work for you and your business.
Vend cloud POS works great on any device with a web browser. Free up your sales team with the world's leading cloud-based iPad POS.Free up your sales team with the world's leading cloud-based iPad POS. Choose the point of sale hardware that works for your business.
Why 25,000+ retailers trust Vend to power their stores
There are many cloud POS options out there. So why do retailers the world over choose Vend?
Perfect for retail stores just like yours
Frequently Asked Questions
Honest (non-salesy) answers to your top questions about switching to Vend.
Vend is the world's leading online POS software
Don't just take our word for it. Check out these third-party reviews for complete transparency.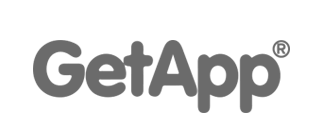 "If you stick with your old cash register, your business will suffer. If you are serious about growing your business and you need POS, Vend is a must have."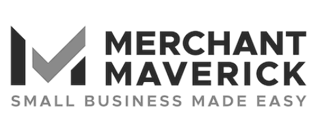 "Going with a cloud-based POS has allowed us to scale and access our data from any location and smoothly integrate the ecommerce and retail experience."
"Vend has genuinely transformed our business. All of its features and integrations have quadrupled our efficiency, giving us time to focus on how to grow our business."
Try out our cloud POS software for 14 days — it's free
No credit card required.