Do it all with Vend's multi-store retail POS
Run all your retail operations in Vend, the leading platform for growing your retail returns, margins and success.
Bring everything together with Vend POS,
reporting, and best-in-class inventory management
All the tools for multi-location retailers to
sell, manage, report and grow
Sell more on every channel
Give your staff the tools to offer customers a beautiful, mobile checkout with digital receipts and integrated payments. Sell on iPad, Mac or PC, and take your store online with leading ecommerce integrations. Painlessly manage inventory and orders, however you click, collect or fulfill them across locations.
Take control of your inventory
Always know where you stand by having the team perform full or partial inventory counts. Easily balance and transfer your inventory between locations. Quickly add products one at a time or by the thousand. We'll make sure you always have the right things to sell, in the right places, at the right time.
Make reporting count
Vend shows what actually makes you money and what doesn't — so whether you're opening your second store or your 21st, you can use our real-time insights to make smarter, more profitable decisions. Drill down into product data, sales targets, margin, cost of goods, customer records and product performance reports.
Grow your business in every way
Add new sales channels and locations at the click of a button. Check on stores like you're always there, even when you're not. Connect to other apps — or build custom integrations — to manage your whole business in the cloud. Upskill the team with our extensive how-to resources, guides and topical blogs.
Previous
Next
Media around the world are talking about Vend
Join the 20,000+ retailers that love using Vend
"We use Vend to run all customer transactions, make sure our inventory is constantly updated, and communicate effectively with our artists."
Catherine Cramer, Store Operations Manager at Brika
Homewares & Gifts ∙ 7 stores ∙ CA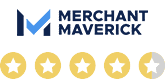 The one platform for multi-outlet retail
Advanced tools, designed for retail
Vend's intuitive POS software is designed to keep your retail at the front of change. Get the comprehensive solution to run your stores – with point-of-sale, product and advanced inventory management, customer management, and reporting that gives actionable insights. Easily add new users, registers, sales channels, or locations as you grow. Worry less with an online system that always backs up your data, so you can check in on your business from anywhere.
Our open platform brings your technology together
Access the best technology for your business. We work across iPad, Mac or PC, and with popular hardware. Our open platform is native to the internet so it's simple to connect your other systems like integrated payments, ecommerce or wholesale management, or to develop your own custom extensions on our open API. Our best-in-class integrations with leaders like Xero for accounting and Deputy for employee scheduling further deliver the best, bespoke solutions for your needs.
Real help, when and how you need it
We're committed to your success. That starts with getting you well set up, and continues throughout your journey with Vend. Our award-winning support team have thousands of hours of experience so there's always someone at the end of the phone — or chat or email — who understands what you need. Access our huge library of educational videos and help articles to learn how to maximise the value from Vend at your pace.
Frequently asked questions
Get honest (non-salesy) answers to your top questions about switching to Vend.
Get set up for success, from the start
Get started with confidence by working with Vend's Onboarding and Training Team or a local retail expert partner.
Take the next step to a better retail business
Book a quick no-obligation chat with one of our retail experts. Find out how Vend would fit your business needs and get a step-by-step guide to getting started.