What is the Productivity Solutions Grant?
The Productivity Solutions Grant (PSG) supports Singaporean SMEs to adopt IT solutions in order to enhance their business. For SME retailers, PSG covers retail-specific solutions and equipment. This grant can therefore be used to cover some of your Vend costs.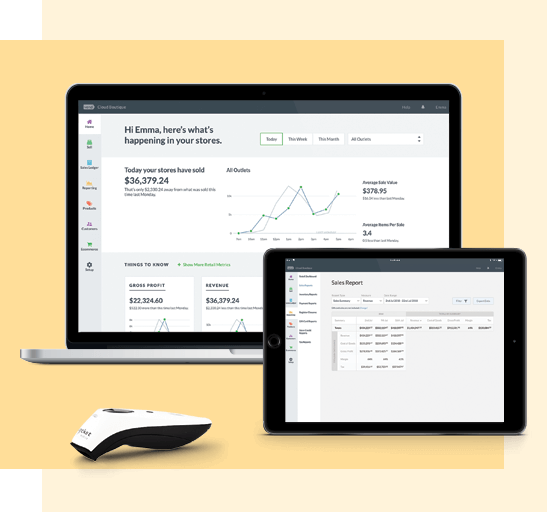 What Vend costs does the PSG cover?
Through Vend's expert partner EISOL in Singapore (a pre-approved PSG vendor) you can get subsidised up to 70% for a package that includes:
A one-year Vend subscription
Vend compatible point of sale hardware
Training and support
To get a quote, create a Vend trial account and EISOL will get in touch.
What do I need to do to get the grant?
1) Get a quote from EISOL
Create a Vend trial and EISOL will be in touch to discuss the solutions and equipment that will best suit your business. They'll provide you a quote for the setup you choose.
2) Apply for the grant
Make sure you're eligible for the grant and submit an application on the Business Grant Portal (BGP). You'll need to register for a CorpPass account to transact on the portal.
3) Claim for reimbursement
Once you're approved, arrange payment with EISOL and set a go-live date. Submit a claim to Enterprise Singapore to get your costs reimbursed.
400+ Singapore retailers choose Vend
Trusted by over 20,000 retailers globally, Vend's advanced retail management system makes it easy to run every part of your retail and create an even more successful business.
Why EISOL?
EISOL is a cloud-solution integrator specialising in retail industry. As the leading Vend Expert in Singapore, the EISOL team has helped hundreds of retailers transform their businesses.
"We've truly transformed our business since moving to Vend. For an established retail business like ours, EISOL has given us great advice on streamlining business processes."
Puah Disheng Dickson, Director, Osmose
Fashion ∙ 5 stores ∙ NZ