Announcing our partnership with the Commonwealth Bank of Australia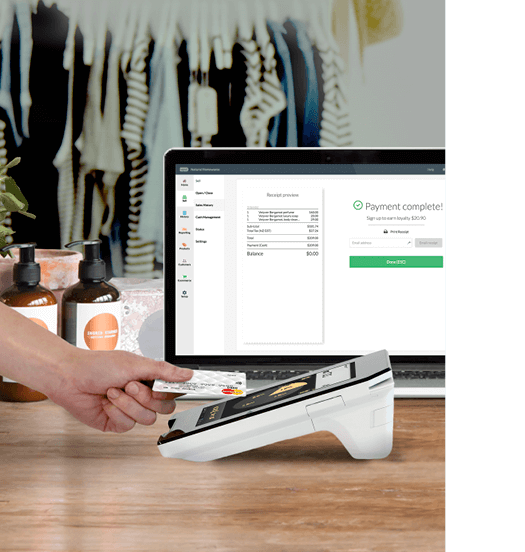 Purpose-built payments with one of Australia's largest banks
Vend and CommBank's leading payments tablet, Albert, works seamlessly together to offer a best-in-class POS and payments solution for inventory-based retailers. Offer faster, more secure transactions, and enhance customers' in-store experiences.
A flexible solution for advanced retail
Albert connects with Vend on iPad, Mac or PC to accept on-the-go payments that flow directly from your Albert terminal to your Vend POS. Eliminate double entry, user errors, and manual end-of-day reconciliations.
Get advanced tools, simple for everyone to use
Access the best retail technology for your business - which is easy for you and your team to use. Vend continually adds and further develops features, so your business stays at the front of retail without installation hassles or extra fees.
A better retail business is only a phone call away
Schedule a callback with one of our Retail Experts now.