Grow your toy or hobby shop with Vend POS
Sell more of what your customers want, scale with ease, and make smart decisions with real-time reporting. Vend is the cloud-based POS software designed for crafty toy and hobby stores.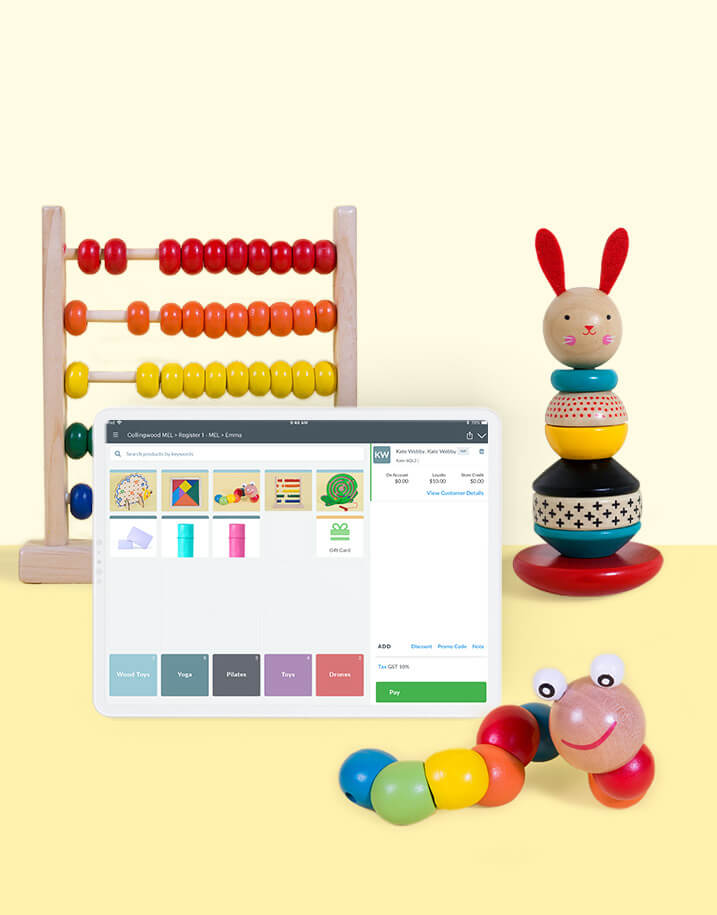 Looking for the perfect toy store POS? We've got you covered.
THE POS SYSTEM THAT'S A JOY TO USE
Whether you're ringing up sales behind the counter, serving shoppers on the sales floor, or out and about at events, Vend has your back. Our toy and hobby store POS system works beautifully on any device with a web browser, so you can process sales and delight your playful customers no matter where you are.
GAIN INSIGHTS LIKE NEVER BEFORE
Access real-time retail analytics on your computer or mobile device, so you always have a handle on what's going on in your business. Vend lets you build your own reports for your inventory, sales, suppliers, and customers, which means you can slice and dice your data and drill down on insights that can help you make smarter business decisions.
SELL IN-STORE, ONLINE, AND EVERYWHERE IN BETWEEN
Vend integrates with the top ecommerce platforms in the market, including BigCommerce, Shopify, and WooCommerce. With Vend, you can run your online and offline stores from one platform, so you can keep all your data in sync, while saving time and reducing human error.
The point of sale system that toy and hobby shops love to use.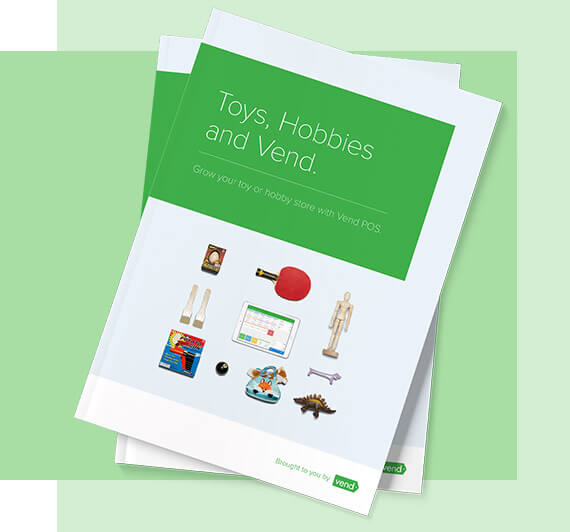 Download our toys and hobbies shop guide
Vend is fast, user-friendly and lets you make sales, take payments and manage inventory from anywhere in the store – whether you're on the sales floor or behind the counter. Vend helps you serve customers faster. You can set up Quick Keys so your most popular products are all just one tap away. It's easy to scale and manage your entire operation with Vend. Link your in-store POS to your online store, add more outlets or locations, and manage everything from one convenient system.
DOWNLOAD GUIDE
How Vend POS can transform your business
RETAIL IS DEMANDING. VEND MAKES IT EASY FOR YOU TO STAY AHEAD OF THE COMPETITION AND MAKE SMARTER DECISIONS.
Vend is easy to set up and a joy to use. More than just a toy and hobby shop point of sale system, Vend works with a wide range of POS hardware and we can help you get started with tutorials, videos and a range of support options. You can upload a product and make a sale in minutes. Once you have sales data you will be able to see more than ever before about your business with our powerful reporting. Learn what makes you money and what you can do better.
Why 25,000+ stores worldwide love Vend
Vend is toy store POS, inventory & customer loyalty software that is easy to set up, and powerful to use.
Sign up for a no-risk 14 day free trial today!
No fees. No commitment. No credit card.